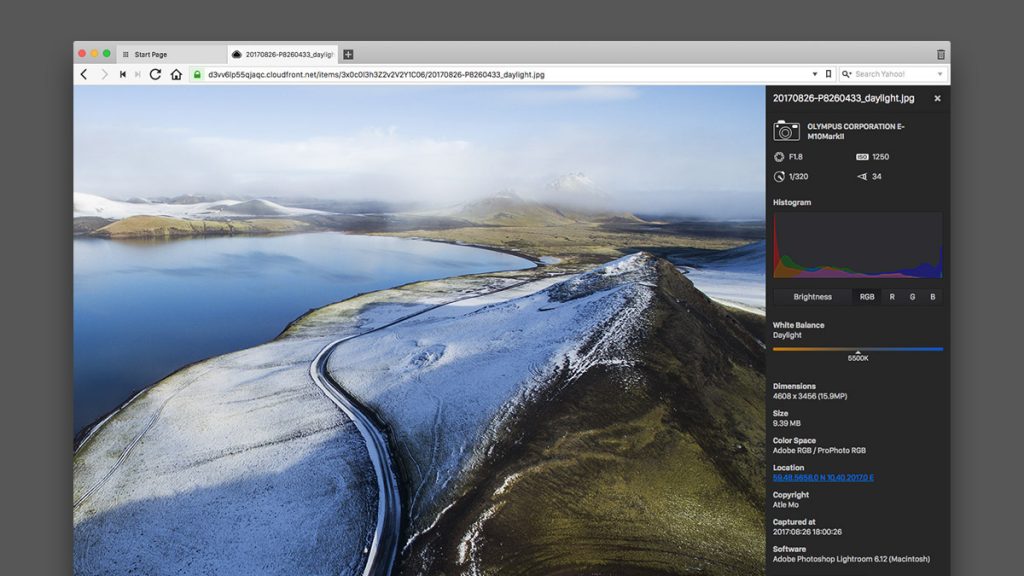 The latest version of the web browser Vivaldi (1.12.955.3) has already been released, and it adds on a new Image Inspector feature built-in natively. Vivaldi 1.12 will be able to display all the information available based on the image meta data, its developer says.
The company behind the Vivaldi web browser thinks that the new inspector will be great for photography bloggers and enthusiasts, as this feature allows them to view the general attributes of pictures on various websites (if available), including the camera brand, white balance, color temperature (kelvin), histogram, image dimension, file size etc.
Besides, the company remind that most websites do not show a lot of picture properties, and suggests users to go to the photography sites that keep all the information intact. If you visit Flicks or other photo hosting sites, you are able to get the full range of data set for the photos hosted on these sites, on condition that the metadata are not scrubbed.
Previously, photographers or other professionals need to save the picture so as to view the details, while ordinary users may make use of third-party extensions to check out the meta data of an image if they don't want to download the image. Now it can be done easily in Vivaldi. To activate the Inspect Image feature in Vivaldi browser, you can simply right click the image on a webpage, and choose Inspect Image from the contextual menu. Also, you can access to the metadata information if the icon is displayed net to the image.
Here are the changes in Vivaldi 1.12:
[New Feature] Inline image inspector (VB-3075)
[Regression][Mac][Linux] Prevent mute button from disappearing on YouTube videos (VB-32486)
[Regression] Session list is not visible in open session dialog (VB-32532)
[Downloads] More download panel info (VB-6942)
[Media] Platform media broken on macOS 10.13 (beta) (VB-32098)
As a freeware, cross-platform web browser officially launched in 2016, Vivaldi was envisioned by the Opera Software co-founder and former CEO Jon Stephenson von Tetzchner. With the aim to revive the old, popular features of Opera 12, Vivaldi first of all caters to power users and tech-savvy and now has more than 1 million users.
Vivaldi Technologies continuously evolve the web browser to offer more and more integrated features and customization options. Recently the team released a bunch of new features, such as tab notifications and integration with Philips Hue light bulbs.
Have you ever tried Vivaldi before? What's the default browser you are using now?