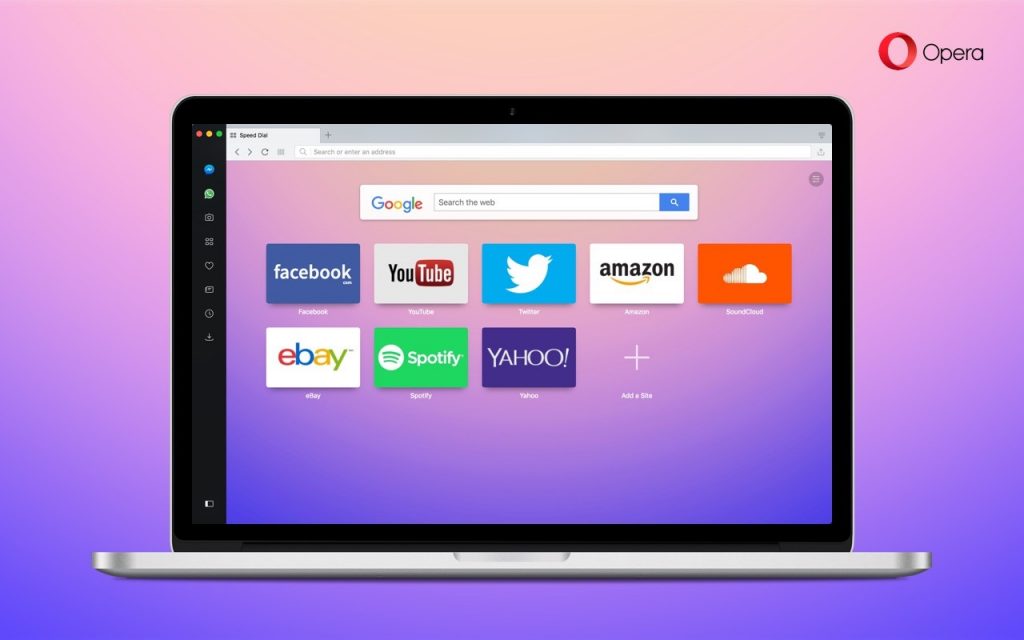 Opera Software recently promoted its Opera 53 web browser to the developer channel.
In this upcoming release, one of the most notable features is the newly-added news column which can be seen directly below the Speed Dial. After getting users' consent, Opera 53 will present the news based on users' personal preferences. Currently Opera 53 users in United States, Russia, Belarus and Ukraine have been able to access the news feature, and it is likely to be available for more countries and regions in the final stable version.
Apart from the news feature, Opera 53 developer build also fixes multiple bugs and issues, including the wrong order of opened pages from Speed Dial and crashes when saving PDF.
Here's the full list of the changes and highlight in Opera 53:
DNA-66296 OtherSpeedDialsCleanerTest.* fails
DNA-66595 [Mac][TouchBar] "Open new tab" slow when a text field is focused
DNA-66655 Color of search engine icon backgrounds & names are reversed after switching dark/light theme
DNA-67623 [Win] "OK" button is not a default option in JS prompt
DNA-67813 [Win] User onboarding for #show-all-extensions feature
DNA-67853 Restyle Header component on Settings page
DNA-67855 Add icons to links to URLs and certificates for Ad-block
DNA-67895 Move HTTP traffic handling to News Service
DNA-67921 Popup font too faint on windows
DNA-67927 Permission popup cannot be closed
DNA-67928 Consent popup pops up more than once a day
DNA-67929 [Lin] Opera icon isn't displayed in O-menu
DNA-67936 Use transparent favicon if fetching the real one fails
DNA-67937 Sanitize content received from Feed News
DNA-67939 Do not show News in private mode
DNA-67982 Expand window & show suggestions after they are received from API
DNA-67992 [Win10] Wikipedia search engine icon is invisible for dark theme
DNA-68016 DCHECK after entering "test" or "example" in search box.
DNA-68052 "Unknown decoder name encountered" warnings in debug log
You can test the new features and performance improvements on your non-productivity Mac, but note that it is a pre-release version that may contain unresolved bugs.
To download the Opera developer for macOS, click this link.